Welcome to Friday!  I plan to do a "Friday, I'm in Love" post each Friday (you children of the 80s may recognize The Cure reference in that title – it is purposeful).  Please feel free to add some of your own loves in the comments or provide a link to your own Friday, I'm in Love post!
LOVE #1:  FRIENDS AND HOLIDAYS!  This Friday is a holiday in our little corner of the world – Cesar Chavez Day.  My daughter is going kayaking with a friend so I have the whole day to catch up with housework, work work and do some relaxing.  I'm incredibly excited about that.  There aren't many days that I don't have to go to work AND I don't have her home with me!  Glorious!
LOVE #2: TRADER JOES! This week, I've really been living a Trader Joe's life and it tastes quite good.  The day I got home late and exhausted from work we had Trader Joe's Turkey Chili.  Another night, we had Trader Joes White Tortilla Chips and Guacamole.  So, yummy!  We've also snacked on Trader Joes Movie Style Popcorn.  They are reasonably priced, easy snacks and meals and I love their little cooking station where I get a ton of ideas to make meals.
LOVE #3: JESSICA FISHER!  I've followed Jessica Fisher (affiliate link) for a while now and I've bought a few of her products.  I am currently getting her Digital Goodie Box: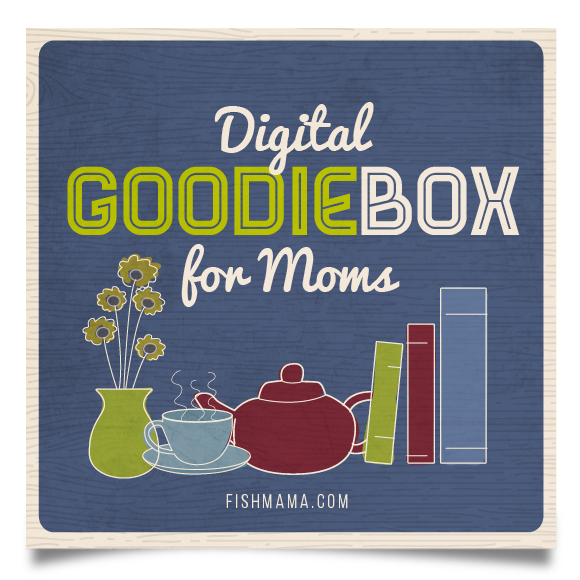 and I love it.  There are a few things I love about Jessica Fisher – she is a real mom who gives real mom advice. Sometimes blogs I read give advice or offer a recipe and I think, "there is no way I'm going to be able to do that."  It just isn't realistic to me as a mom with little-to-no creative or cooking talents.  I have to be realistic and face facts and Fishmama gets that.  Her recipes are totally doable even for a cook like me and as a former school teacher, I feel like she gets me and my lack of motivation to do all the things all the time.  Check her out!
That's it for this week's Friday, I'm in Love!  I would LOVE to hear what you are loving this week too!